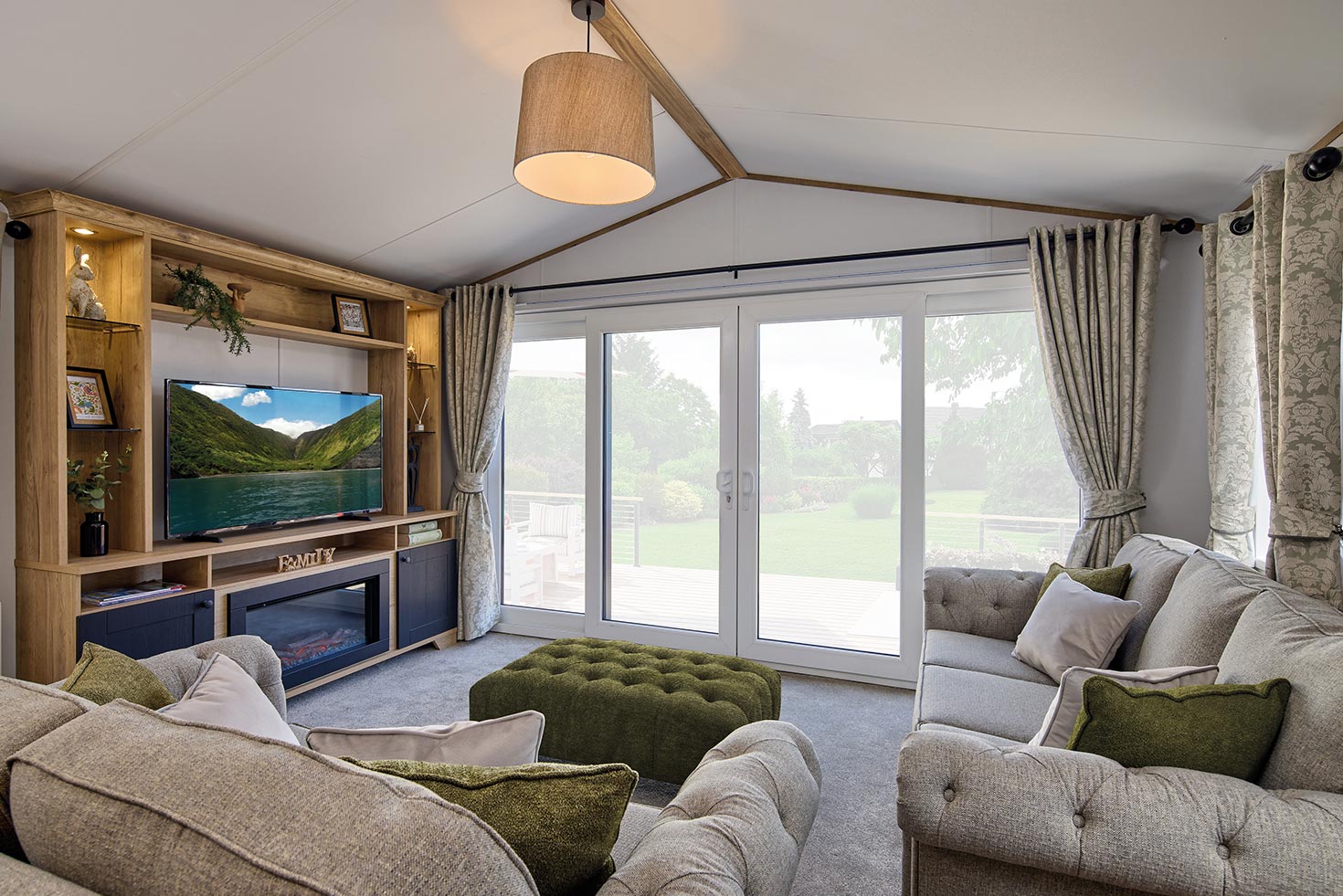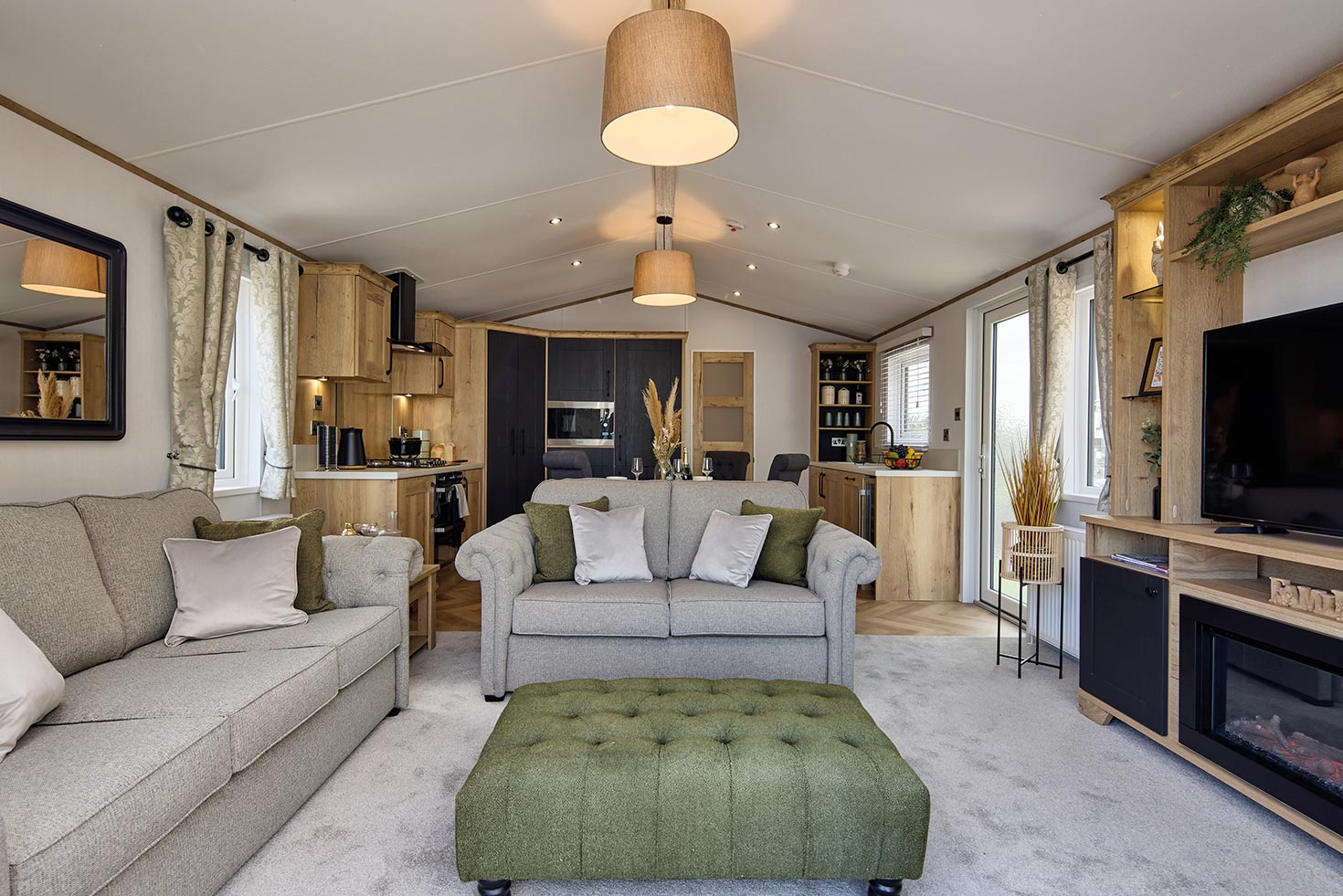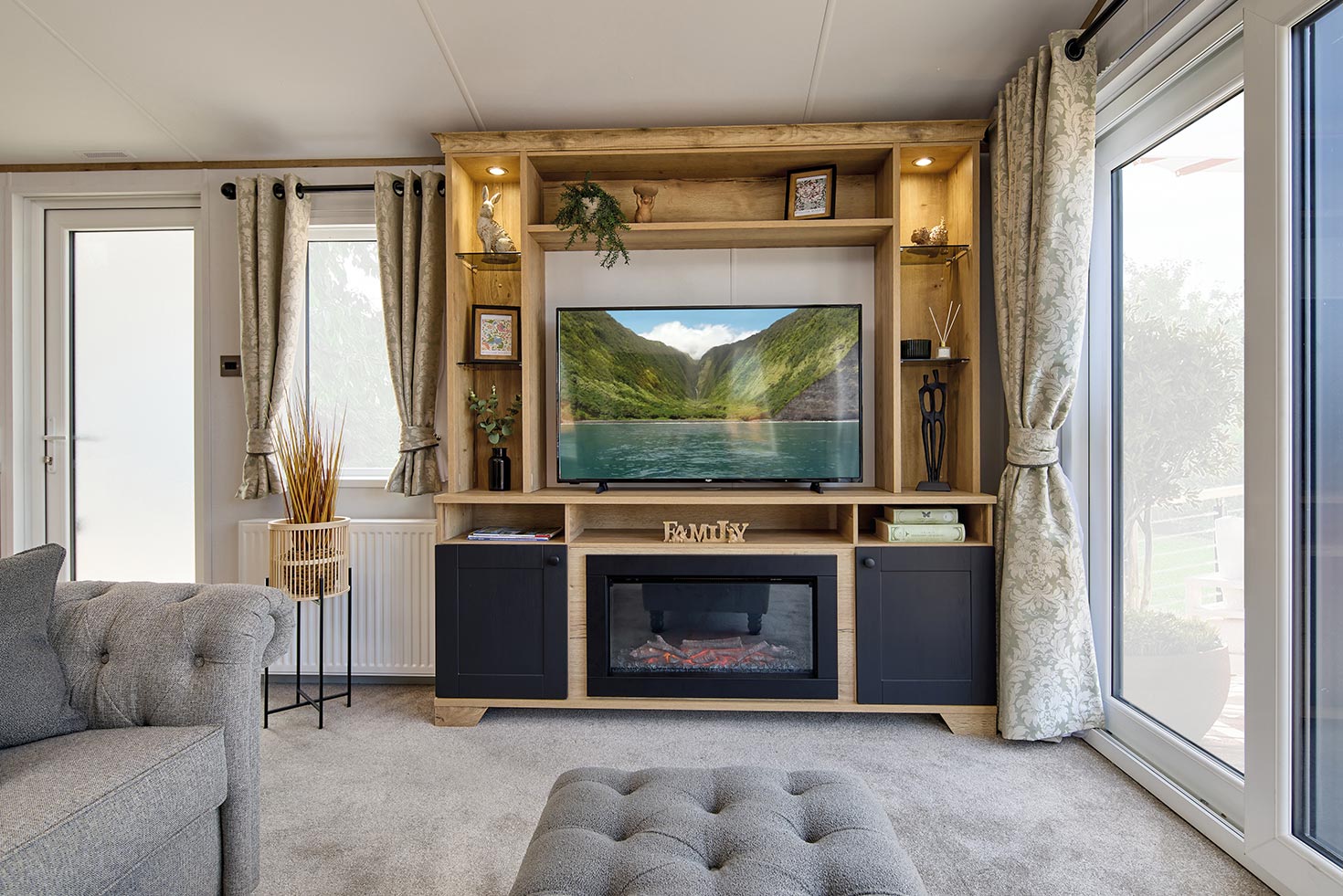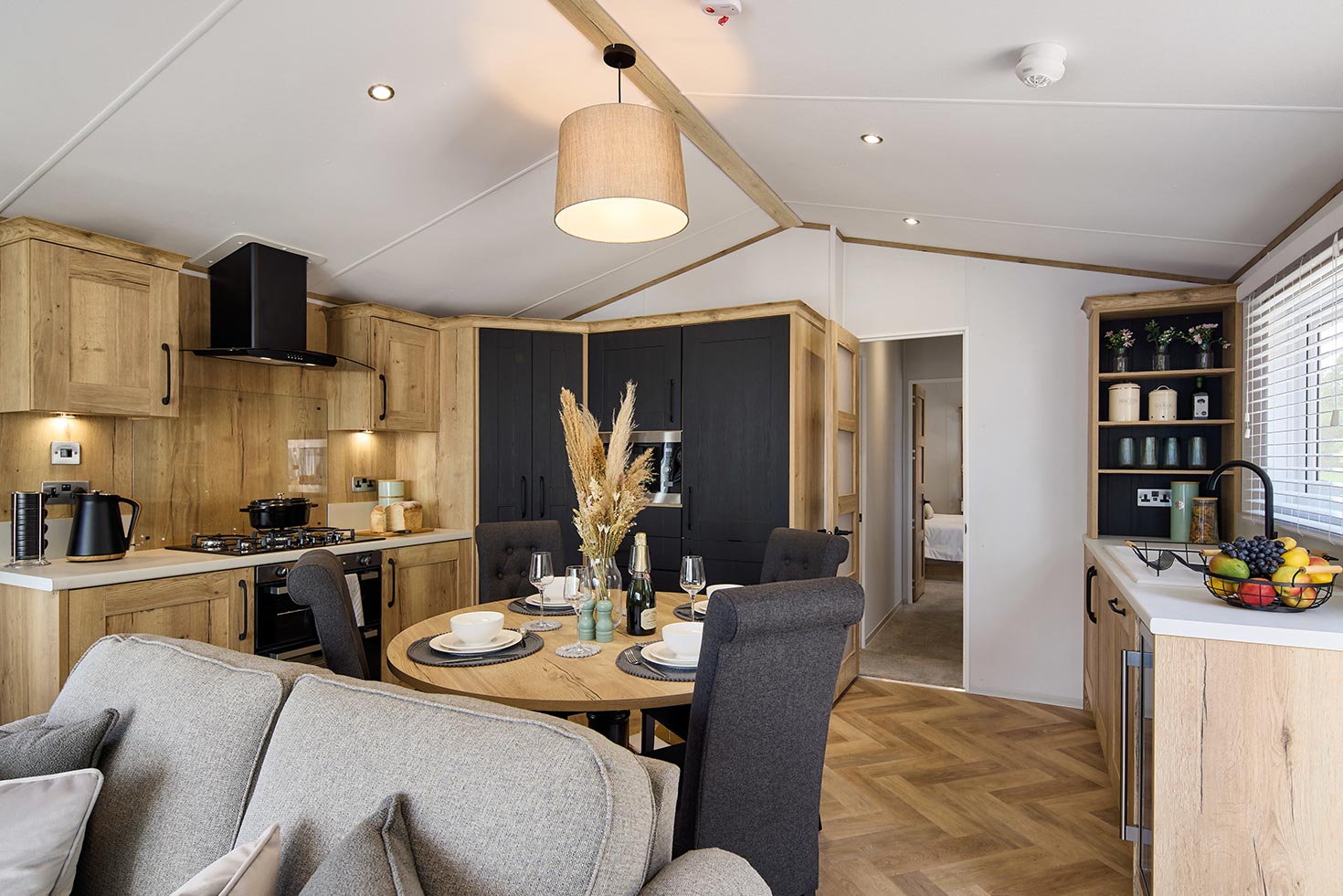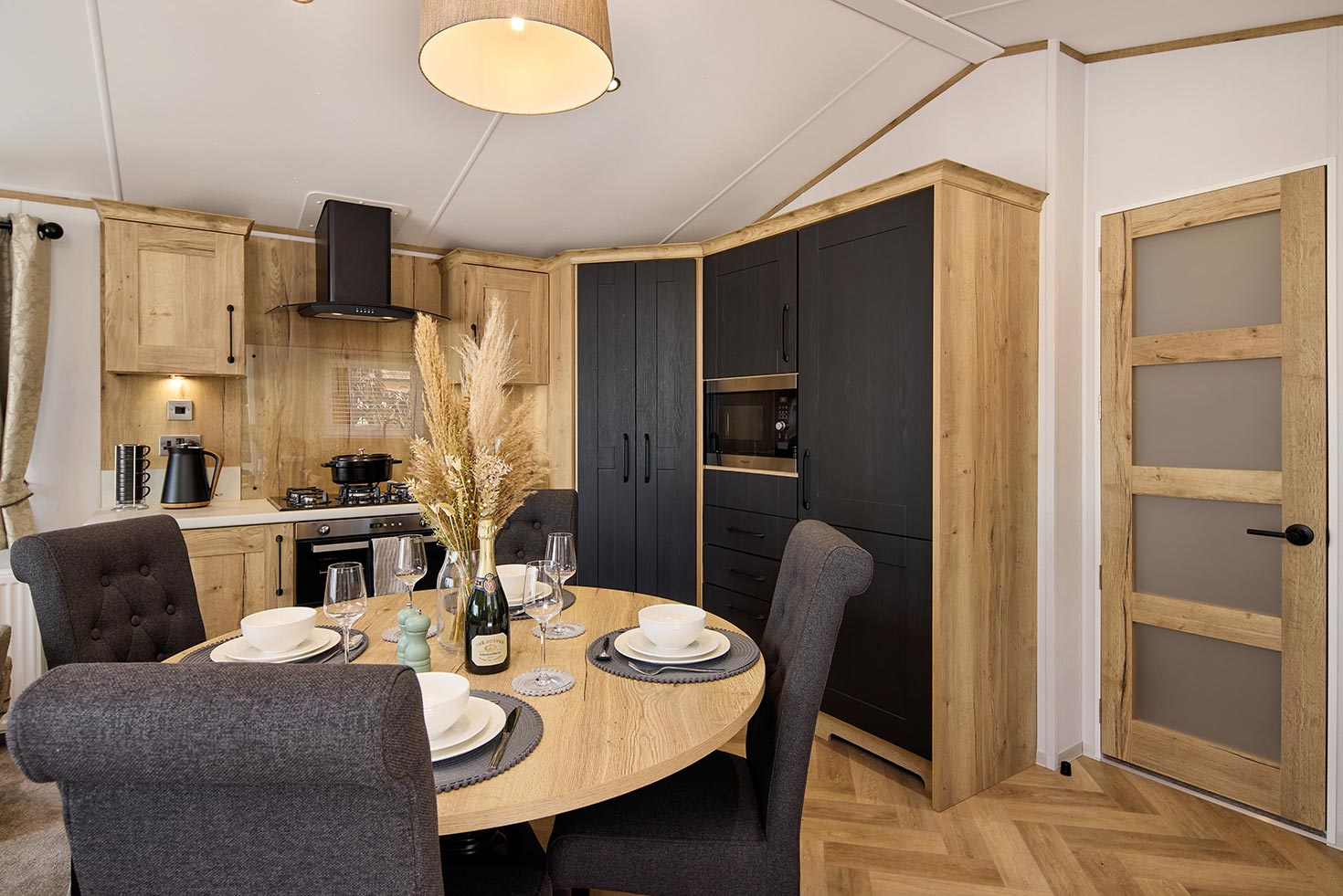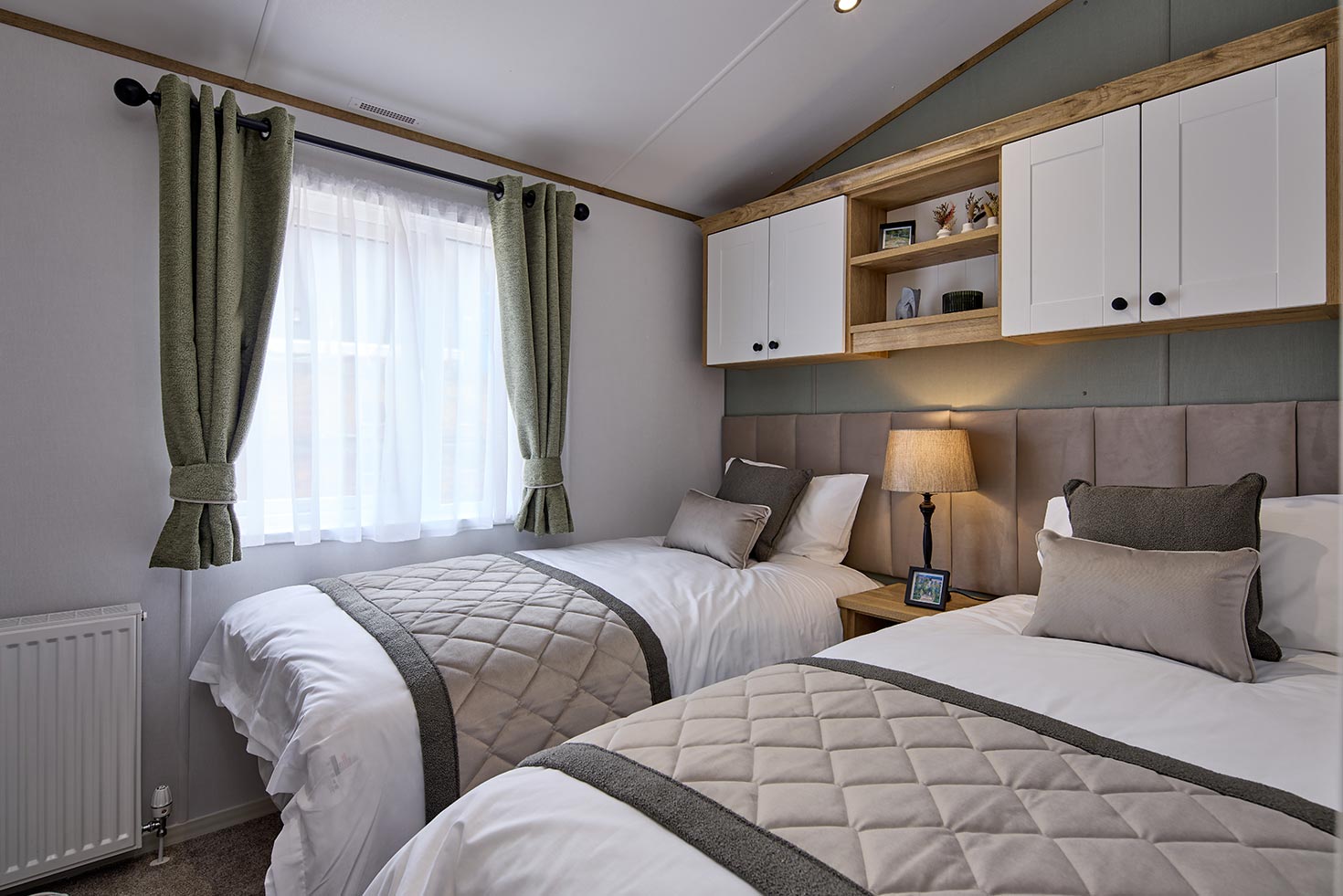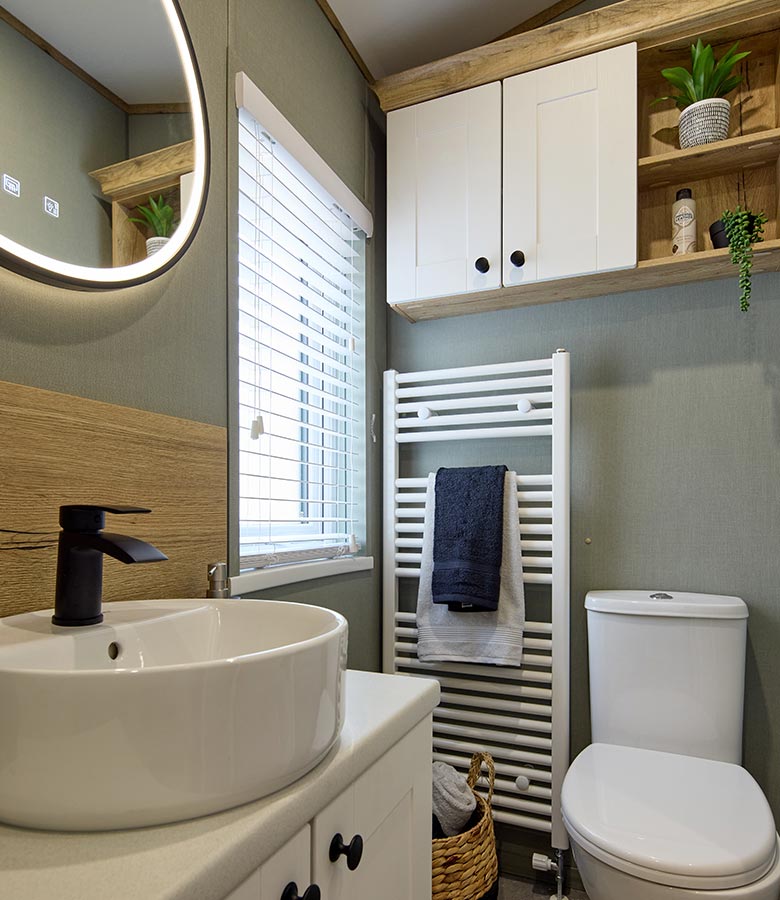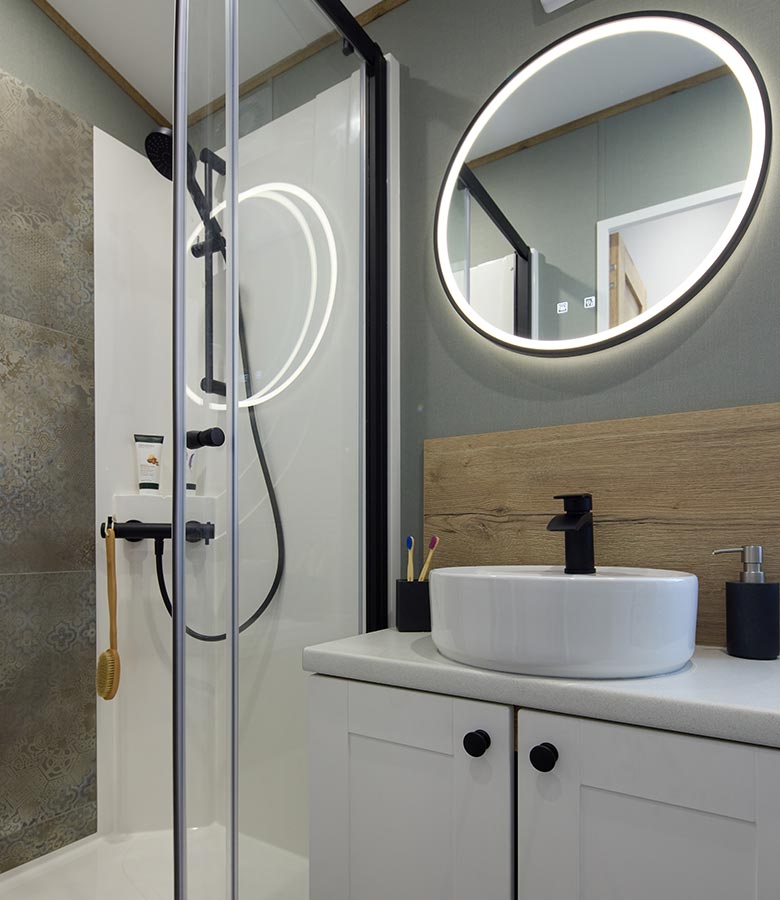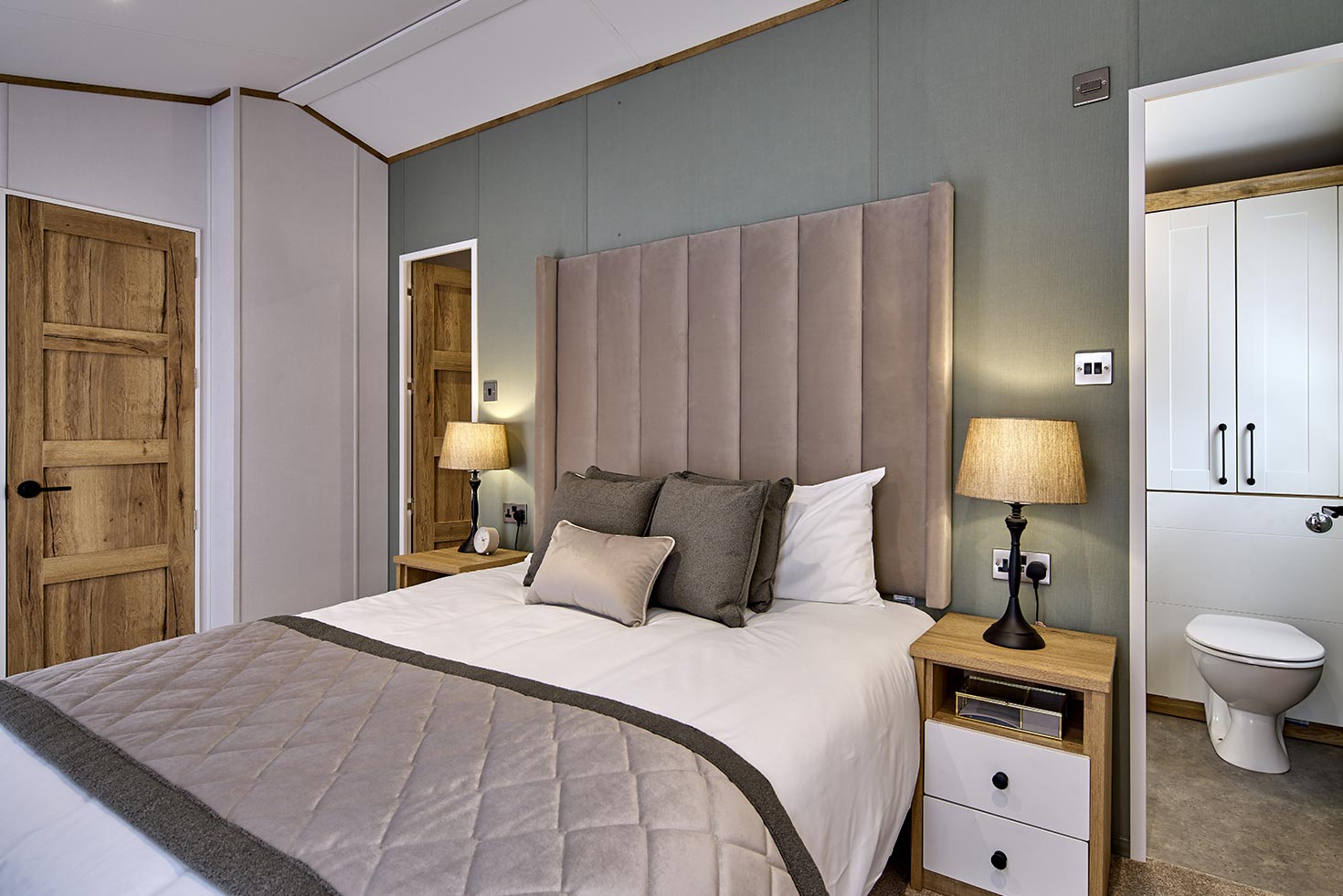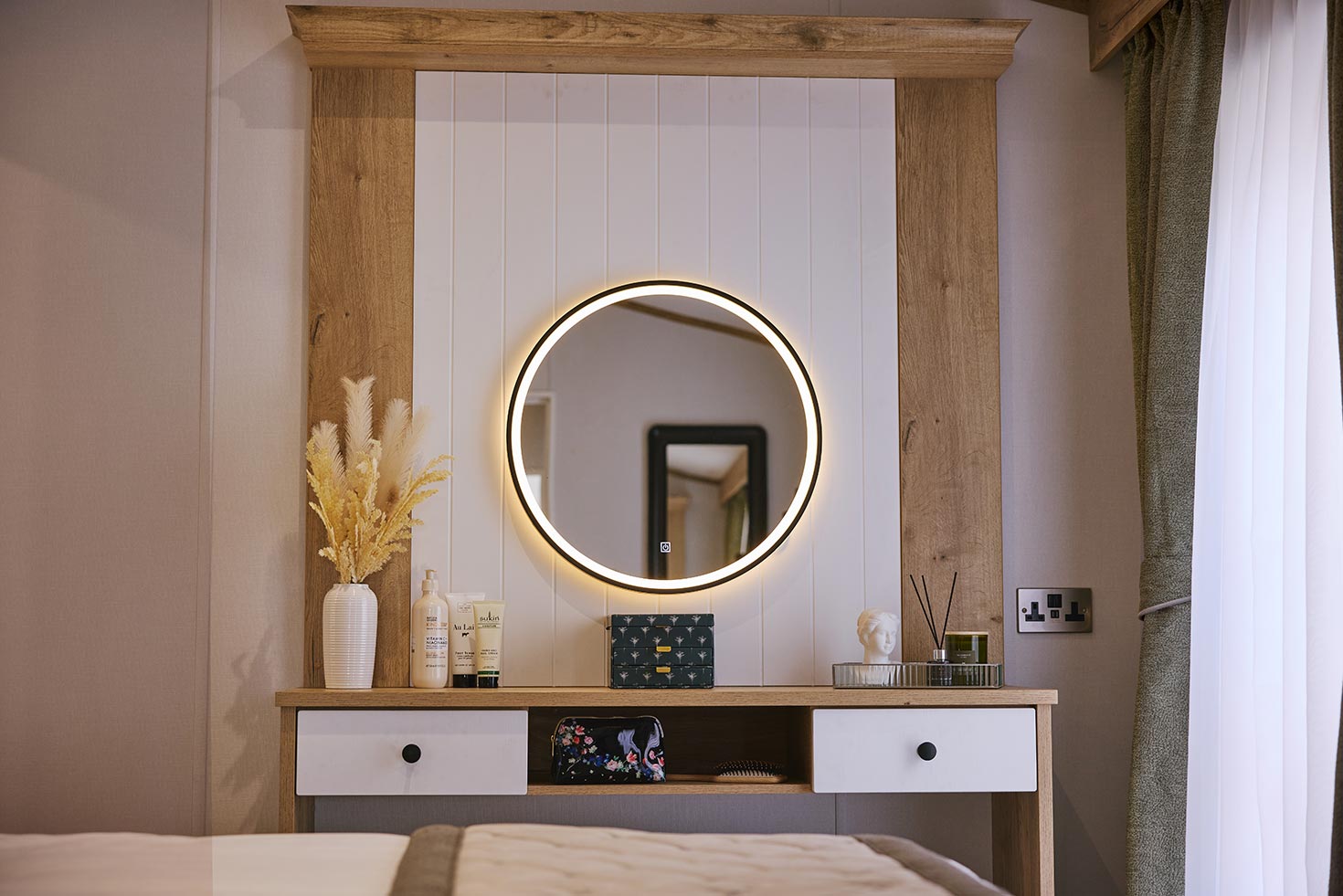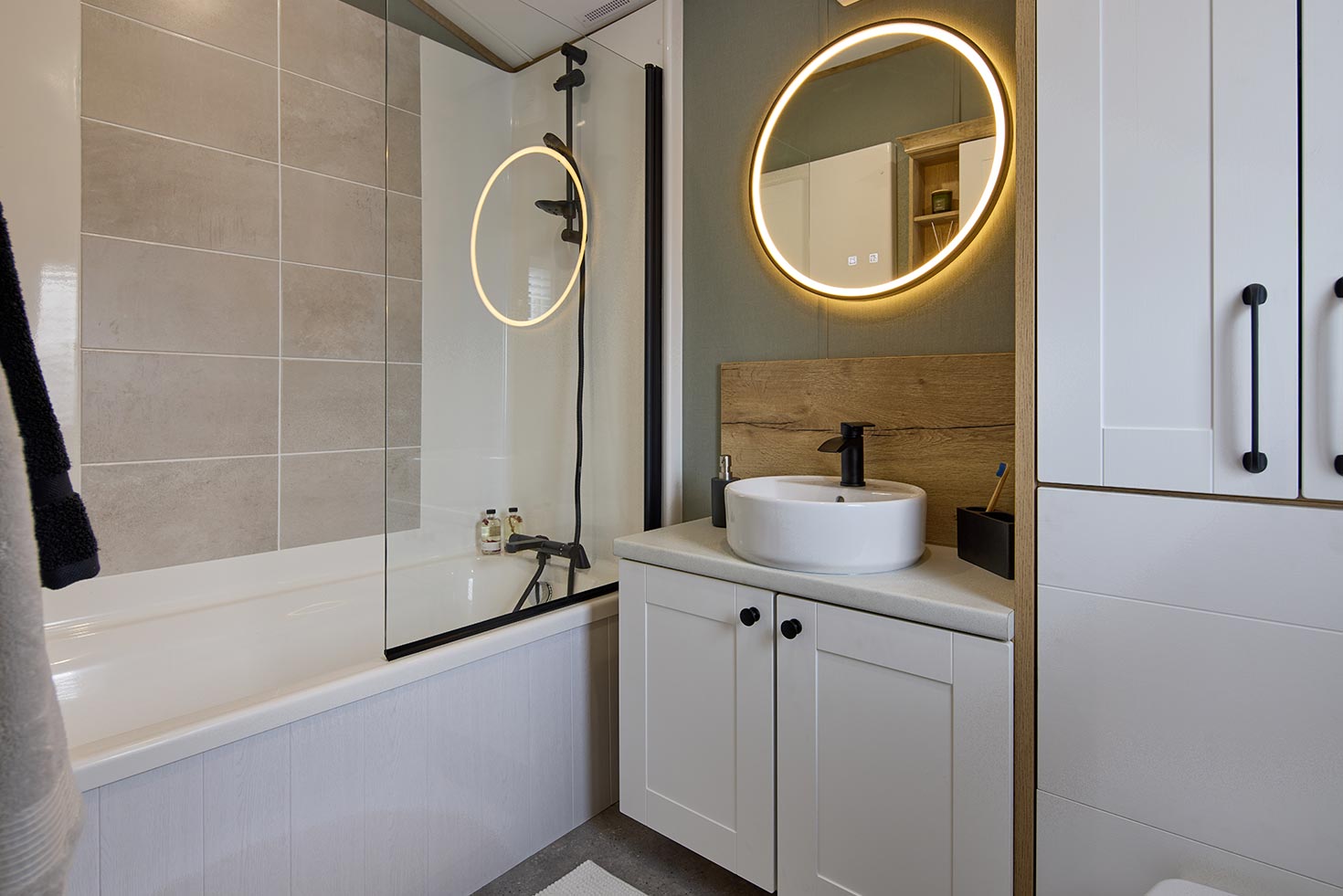 The Willerby Dorchester is a truly luxurious holiday home, equipped with everything you need to escape everyday life and make the most of your leisure time. If you are looking for space, then the Willerby Dorchester is for you.
The Willerby Dorchester provides a fantastic open plan living area with grand kitchen complete with large pantry cupboard and a range of integrated appliances including five-burner gas hob, fridge-freezer, microwave, dishwasher and wine cooler.
The master bedroom is a true sanctuary – boasting a king-sized bed with lift-up storage system, upholstered headboard, elegant dressing area and walk-in wardrobe, as well as a stylish en-suite bathroom. The twin bedroom is great for both adults and little ones as it has two 3ft single beds, so there is loads of room to kick back and relax.  
Double sliding patio doors
Wine cooler
Washer/Dryer
Dishwasher
Large pantry cupboard
Generous master suite with walk-in wardrobe and en-suite bathroom
3ft single beds
Feature electric fire
Floorplan

Location on the Park
£125,000
Our luxury new development offers a full 12-month holiday season. This holiday lodge benefits from piped LPG gas and trace heated water pipes and all of the homes in this development are built to Residential (BS-3632) specification* to ensure your comfort whenever you visit. In addition, these lodges also feature upgraded decking with glazed front balustrade as well as your own router for internet connection.
At Skiddaw View we have no hidden charges for siting, connections and other essential tasks like other holiday parks. The price listed on all of our holiday homes is the price you will pay.
In addition to the holiday home itself (with the specification as listed above) here is a rundown of what else we include for you in the price:
For more information on this holiday home please feel free to call our office on 016973 20919 or email hello@skiddawview.co.uk. We would be more than happy to help with any questions you may have or we can set up an appointment to view the park and holiday homes.
* Residential specification (BS-3632) is a British Standard referencing the level of insulation and manufacturing process used to build the holiday home. Residential specification does not mean this holiday home can be used as a primary residence. For more information please read our FAQs about holiday home ownership.
Information
1. This holiday lodge is sold with a full 20-year BH&HPA licence agreement in place. 2. The lodge can be occupied for no more than 8 weeks at a time continuously. 3. Annual pitch fees for 2023/24 season (September 1, 2023 - August 31, 2024) are approx. £4,900 and includes: ground rent, waste & recycling, water and VAT. 4. Local rates for the year (due in May) are approx. £300. 5. Electricity and piped LPG gas supplied on an individual metered basis.
Please note: All photography and layouts are for illustration and presentation purposes only. The manufacturer reserves the right to vary the specification with or without notice, and at such times and in such manner as deemed necessary. Major as well as minor changes may take effect in accordance with supplier changes and manufacturing policy of constant development and improvement.