In addition to our range of timber holiday lodges, we also offer holiday caravans to hire. We have both pet free and pet friendly holiday static caravan homes, each benefits from generous decking area with outdoor furniture.
Each of our holiday caravan homes are fully equipped and offer the highest of standards our top of the range Platinum Holiday Caravans each of which will provide you with some of the highest quality, stylish self-catering holiday accommodation in the Lake District.
Pamper yourself in style and enjoy a spa-like retreat in Platinum Caravan 1. Luxuriously appointed and thoroughly stylish with shaker-inspired kitchen, invigorating rainfall shower and spacious separate bath, the whole experience is designed to take your breath away.
Sleeps: 4
Bedrooms: 2
Bathrooms: 2
Pets: No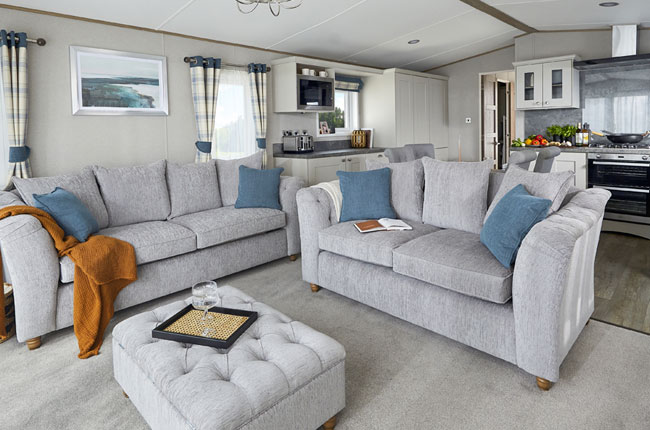 The huge Platinum Holiday Caravans sleep four and benefit from large verandas complete with patio furniture accessed via the French doors in the lounge - a perfect way to relax in the Lake District sun or to unwind after a day of exploring the Lakes.
Sleeps: 4
Bedrooms: 2
Bathrooms: 2
Pets: No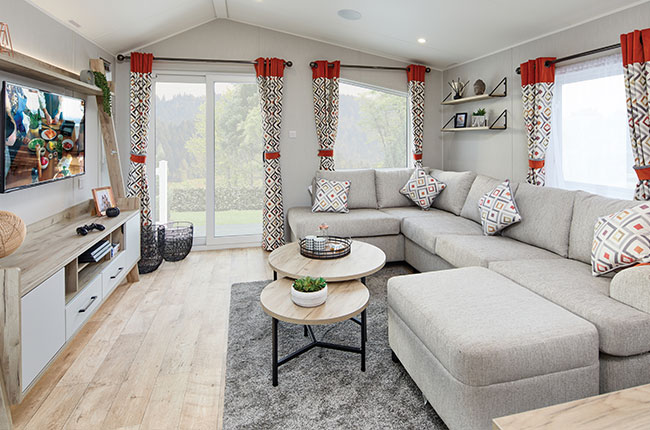 Our Elite Holiday Caravans are holiday homes that you're sure to fall in love with. The Elite Holiday Caravans offer a stylish opening plan living area with a dramatic offset pitched roof.
Sleeps: 4
Bedrooms: 2
Bathrooms: 2
Pets: Yes